Within These Lines (Hardcover)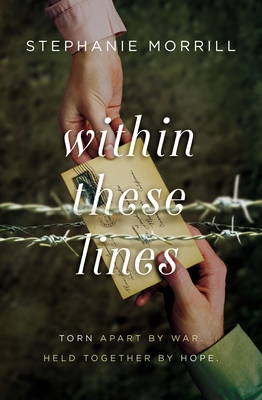 $17.99

Not In Stock - Usually Available in 1-5 Days
Description
---
When Evalina Cassano and Taichi Hamasaki are torn apart by the events following the attack on Pearl Harbor, they must fight if they want any hope of returning to one another before World War II steals their future together. Within These Lines is one unflinching, haunting, historical novel you don't want to miss; perfect for fans of Monica Hesse, Ruta Sepetys, and Elizabeth Wein.
Evalina Cassano's life in an Italian-American family living in San Francisco in 1941 is quiet and ordinary until she falls in love with Taichi Hamasaki, the son of Japanese immigrants. Despite the scandal it would cause and that inter-racial marriage is illegal in California, Evalina and Taichi vow they will find a way to be together. But anti-Japanese feelings erupt across the country after the attack on Pearl Harbor, and Taichi and his family are forced to give up their farm and move to a Japanese-American internment camp.
Degrading treatment makes life at Manzanar Relocation Center difficult. Taichi's only connection to the outside world is treasured letters from Evalina. Feeling that the only action she can take to help Taichi is to speak out against injustice, Evalina becomes increasingly vocal at school and at home. Meanwhile, inside Manzanar, fighting between different Japanese-American factions arises. Taichi begins to doubt he will ever leave the camp alive.
With tensions running high and their freedom on the line, Evalina and Taichi must hold true to their ideals and believe in their love to make a way back to each other against unbelievable odds.
Within These Lines
Is a young adult historical novel set in the World War II era
Contains themes of love, separation, social justice, war, and diversity
Perfect for junior high and high school students
A Junior Library Guild Gold Standard selection