The Washington Stratagem: A Yael Azoulay Novel (Yael Azoulay Series #2) (Paperback)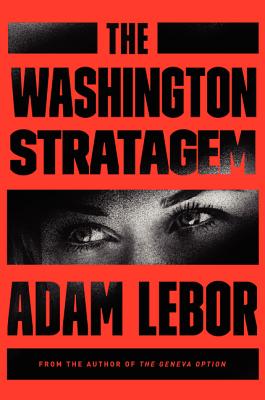 $15.99
Email or call for price.
Other Books in Series
This is book number 2 in the Yael Azoulay Series series.
Description
---
In this action-packed, suspenseful sequel to the international thriller The Geneva Option, U.N. covert negotiator Yael Azoulay is drawn into a web of betrayal and intrigue that leads from deep within America's military-industrial complex to the Middle East and beyond.
Yael Azoulay nearly lost her life while on assignment for the United Nations in the Congo. Though her physical wounds are healed, she still struggles with the psychological trauma. But her safety is jeopardized once again when her job sends her to meet with the CEO of The Prometheus Group, a lobbying and asset management firm with extensive links to the Pentagon and intelligence services.
The U.N. is suspicious about Prometheus's military and intelligence contract operations and wants Yael to quietly investigate. Working under Prometheus's radar, she discovers a chilling conspiracy with ties to Iran . . . and to a shocking source very close to her. And the end game is nothing less than a devastating—and very lucrative—new war in the Middle East.
But the closer she comes to the truth, the more Yael begins to expose herself, revealing a complex and intriguing heroine whose life is riddled with secrets. As she confronts the ghosts of her past, the few certainties of her life begin to crumble around her, laying bare a terrifying truth: that she has enormously powerful enemies who neither forgive . . . nor forget.
About the Author
---
Adam LeBor writes for The Economist, the New York Times, The Times (London), Monocle, Newsweek, and numerous other publications. He is the author of The Geneva Option and The Washington Stratagem, also featuring Yael Azoulay, and The Budapest Protocol. In addition he has written a number of nonfiction books, including Tower of Basel, the first investigative history of the Bank for International Settlements; Hitler's Secret Bankers, short-listed for the Orwell Prize; City of Oranges, short-listed for the Jewish Quarterly Prize; and Complicity with Evil. He lives in Budapest, Hungary.
Praise For…
---
"[A] series of thought-provoking geopolitical thrillers…. Mr. Lebor writes with perception about the gray ethical area in which Azoulay must maneuver…and succeeds in making us care about his two-fisted protagonist and her all-too-human vulnerability." — Wall Street Journal
"Highly recommended. Adam LeBor's new novel, The Washington Stratagem is rich and fast-paced, but it is his very sure and experienced hand with international politics, dark-side politics, that makes this book as good as it is." — Alan Furst
"A smart heroine, unexpected twists, and an intriguing setting separate The Washington Stratagem from the pack of international thrillers." — Alex Berenson, New York Times bestselling author of the John Wells series
"Who knew the United Nations could be so exciting? Murder, intrigue and a beguiling protagonist make Adam LeBor's international thriller The Washington Stratagem a gripping and enticing read." — The Guardian US, "The Books We Enjoyed Most in 2014"
"In LeBor's solid sequel to 2013's The Geneva Option…tension rises as the political infighting, personal betrayals, and overt attacks result in… [Yael Azoulay] becoming a fugitive wanted for murder." — Publishers Weekly