The Pact: A Love Story (Paperback)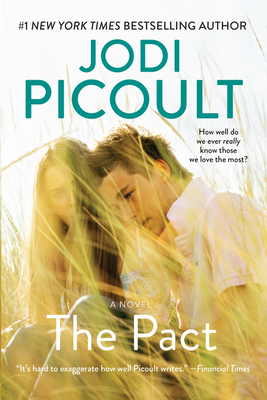 Description
---
"Engrossing...Picoult's deft touch makes this her breakout novel."—People
The Golds and the Hartes, neighbors for 18 years, have always been inseparable. So have their children—and it's no surprise that in high school Chris and Emily's friendship blossoms into something more. But the bonds of family, friendship, and passion—which had seemed so indestructible— suddenly threaten to unravel in the wake of unexpected tragedy.
When midnight calls from the hospital come in, no one is ready for the truth. Emily is dead at seventeen from a gunshot wound to the head. There's a single unspent bullet in the gun that Chris pilfered from his father's cabinet—a bullet that Chris tells police he intended for himself. But a local detective has doubts about the suicide pact that Chris describes.
This extraordinary, heart-rending novel paints an indelible portrait of families in anguish . . . and creates an astonishingly suspenseful courtroom drama, as Chris finds himself on trial for murder.
About the Author
---
JODI PICOULT is the #1 New York Times bestselling author of twenty-six novels. She is the recipient of numerous awards, including the New England Bookseller Award for Fiction, the ALA's Alex Award, the New Hampshire Literary Award for Outstanding Literary Merit, and the prestigious Sarah Josepha Hale Award in recognition of her distinguished body of written work. She lives in New Hampshire with her husband. They have three children. You can visit her website at wwww.jodipicoult.com